Founder & Executive Director of Love on a Mission, Deena Pfahler, shares how her vision to help LGBTQ+ youth came about.
My journey started in February 2013 when I found a letter addressed to me that I was never intended to find.  It started out by saying, "If I never get a chance to tell you…."  In this letter written by one of my twins, Aaron, he revealed that he was gay.  I felt as if my heart had stopped beating.  I have always been very close to my three boys and I did not want this newfound information to come between our relationship.  For three months I prayed, fasted and tried to research everything I could get my hands on.  After I finally shared with Aaron that I knew and assured him of my love for him and that I would stand with him even though I didn't fully understand nor at this time even agreed with everything, Austin (his twin) felt safe to come out as well.  What I found, as I prayed for God to speak to my boys and change their hearts, was that God began to speak to me and transformed my heart and mind.
Aaron & Austin moved to LA in July of 2014 to pursue a YouTube channel and modeling.  In January of 2015, they uploaded a video that has changed their lives along with mine.  They had a viral coming out video to their father.  The video has over 27 million views and it has helped others gain courage and hope for their lives.
In April 2015 I received a text from a friend that knew my heart and passion for young people and the LGBTQ community.  In this text, he asked if I knew of any resources for a young man, a senior in high school, that after coming out to his parents he had to move out.  My heart broke for this young man that I didn't even know, but through this brokenness Love on a Mission was birthed.
Love on a Mission is a non-profit organization that is creating a safe place for LGBTQ+ youth in our community to feel unconditionally loved and accepted for being their authentic selves.  We are currently meeting weekly to offer support, advocacy and education.  Our goal is to have our own facility and also have available an emergency bed shelter for those that find themselves homeless after coming out to their families.
Love on a Mission is a non-profit organization. Our Board of Directors is comprised of community  leaders with expertise in a wide range of areas, including training, advocacy and education.
Debra Weaver
President
,Debra, a native of Bowling Green joined our Mansfield community in 2014. Dr. Weaver is a graduate of BGSU in Special Education, University of Toledo in Educational Leadership, and University of Michigan in Philosophy of Business and Leadership.
Debra has been an educator for 32 years; a teacher, a school principal followed by her work in program and grant development and implementation for community non-profit agencies. Currently she is the Principal Consultant for Woven Opportunities, LLC, a new Richland County firm working with organizations and schools to improve programs, strategies, communications, data-driven decision making, and teamwork investment through the lens of emotional intelligence.
Patrick Clinage
Vice President
Robert Franco
Treasurer
Robert has been self employed in the Real Estate industry for more than 25 years. He is a practicing Lawyer with a Master of Laws degree in Business & Taxation. Robert lives in Ontario, OH.
Emily Talbott
Secretary
Emily is a clinical social worker who provides mental health counseling to children, teens, and adults. She has always had a passion for LGBTQ+ advocacy and support, in part because one of her siblings identifies as queer, and non-binary.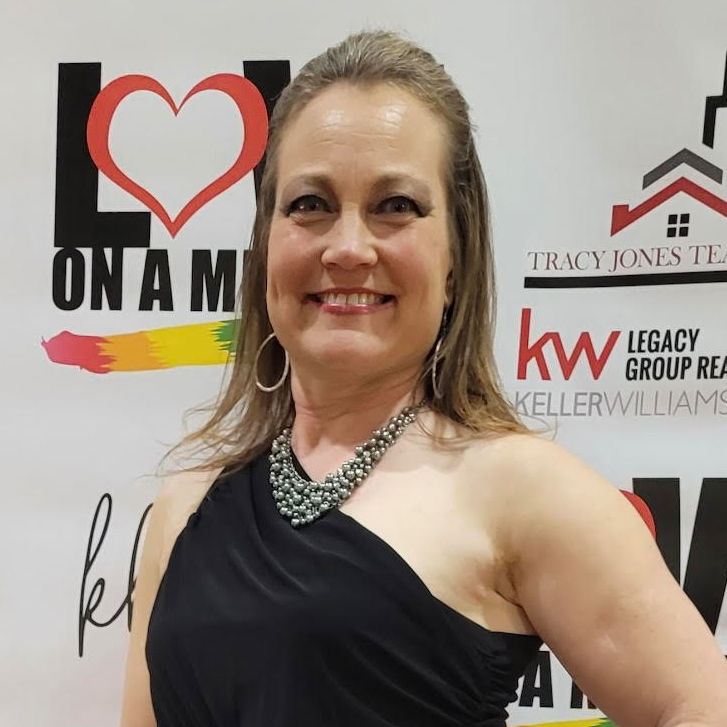 Reneta Music
Board Member
Reneta Music has a passion for teaching empowerment and self protection in the community. She is an 8th degree black belt with 30 years of training and teaching. She is currently the Chief Instructor at the YMCA of North Central Ohio Mansfield and Shelby branch where she instructs a karate school of students ranging from the ages of five and up. Through this school, she has had an opportunity to teach empowerment, self protection, strength and karate in the community to a variety of people and ages. 
Reneta is also the Physical Education teacher at Discovery School in Mansfield and has been for three years. 
Reneta's drive and passion is to teach children they are amazingly and uniquely made through kindness, discipline, love and empathy. She wants to empower people to be who they are.
Jonathan Stufft
Board Member
Jonathan is honored to serve on the board of LOAM because he feels called to create a safe space for LGBTQ folks in the church and in the community.
Michelle Baker
Board Member
Michelle grew up in Ontario with a loving family who celebrated all of her quirkiness. She watched, horrified, as her first gay friend was kicked out of his family at age 16, then swore if she ever had children they would be safe in their home—whether they be gay or straight or anywhere in between. 
Aaron Rhodes
Board member
Aaron thinks that Love on a Mission is important because in rural states like Ohio you can sometimes feel isolated and alone as a young LGBTQ+ person.
Oliver "Ollie" Cline III
Board member
Ollie knows first-hand the importance of being one's self through personal expression to reach their full potential. With a background in ethnic studies from Bowling Green State University and activist/ volunteer work in the LGBTQIA+ community; Ollie brings a well rounded approach to character development. With both personal and professional experience they have a strong understanding of equity vs. equality and how to expand on these ideas with the platform the LOAM has created.